Veteran award-winning screenwriter and producer Rodney Barnes has established himself as a Hollywood mainstay, with his vibrant, emphatic voice and producing expertise securing him an overall deal with HBO in September 2020. From Adult Swim's The Boondocks to Hulu's Wu-Tang: An American Saga, Barnes has displayed versatility across a variety of genres in the industry's largest and most influential programs.
Barnes is currently executive producer for HBO's Showtime series, which chronicles the professional and personal lives of the 1980s Showtime Lakers during the team's wild and fast-paced golden years, and showrunner/writer/creator of Things That Make White People Uncomfortable, a TV show based on Michael Bennett's book of the same name in development with John Wells at HBO Max. 
The second arc of his critically acclaimed graphic novel Killadelphia was released in August 2020, with a television show in development at Levantine TV, has been tapped to pen a creative feature for New Regency with Jordan Vogt-Roberts attached to direct, and is writing a miniseries based on the life of golf great Tiger Woods. As well, he has signed a two-year overall agreement to write, direct, and produce original content for HBO. He has also formed Zombie Love Studios, a graphic novel production studio that will both adapt and create original graphic novels published through Amazing Comics Publishing, Barnes's publishing company. Currently, he writes Killadelphia for Image Comics and is scheduled to release three new titles through Image Comics in the Spring of 2021.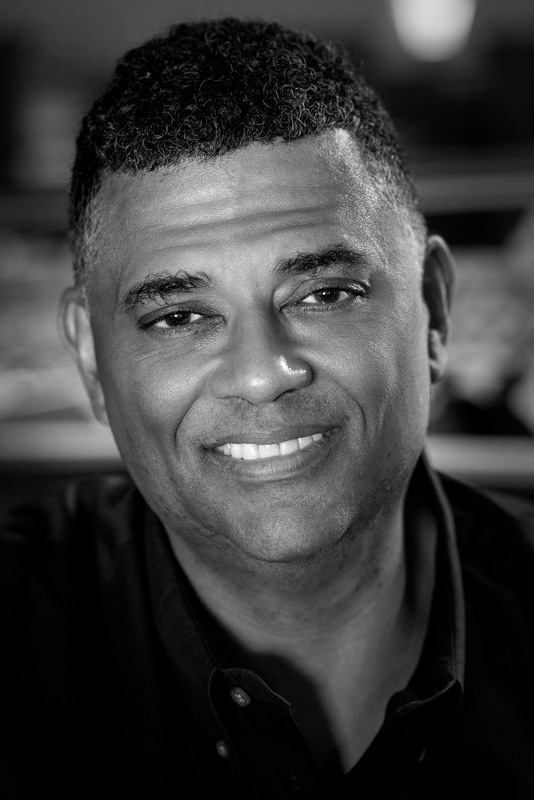 Born in Annapolis, Maryland, Barnes's childhood was filled with books, comic books, television, and film, particularly in the horror, science fiction, and hard drama categories—influences that resonate in Barnes's work to this day. Enamored by the power of words and language in forming compelling stories, Barnes dreamed of a career in screenwriting. After attending Howard University in Washington, DC and working as a production assistant on the films The Pelican Brief, Clear and Present Danger, Quiz Show, Major League 2, and a host of other films, Barnes moved to Los Angeles. Here, he continued to work as a PA on films such as Blade starring Wesley Snipes and was a stand-in for actor Michael Clarke Duncan on the film The Green Mile, where he met his lifelong hero, famed horror author Stephen King.
Barnes was encouraged to venture to Los Angeles to pursue his writing dreams by actor and comedian Damon Wayans, whom he met while serving as a production assistant on the film Major Payne. Wayans guided Barnes through his early years in the industry, hiring him as a consultant, then later as a writer and producer, on ABC's hit show My Wife and Kids from 2001 to 2005, for which Barnes was nominated for a BET Comedy Award.
Barnes then began work as an executive producer and writer on the critically-acclaimed animated series The Boondocks, garnering him a Peabody Award as a producer for the episode "The Return of the King" and a nomination and win for an NAACP Image Award.
During his work on The Boondocks, Barnes also served as co-executive producer and writer on Chris Rock's TV series Everybody Hates Chris from 2005 to 2009, for which he won an American Film Institute Award and was nominated for a Writers Guild of America Award. He was also a co-executive producer of 'Til Death in 2010, consulting producer of Brothers in 2009, consulting producer on the TruTV sitcom Those Who Can't, co-executive producer for the second season of Comedy Central's Legends of Chamberlain Heights, and nominated for another WGA Award for his work on the 88th Academy Awards hosted by comedian Chris Rock.
Soon after working primarily in network sitcoms, Barnes quickly established himself as a force in drama, fantasy, and horror, serving as a co-executive producer and writer on shows Marvel's Runaways, Starz's American Gods, Wu-Tang: An American Saga, and penning graphic novels Marvel/Lucasfilm's Lando: Double or Nothing, Lion Forge's Quincredible, Marvel's Falcon, and Secret Empire, leading him to his robust portfolio of projects today.
Aside from his work in the entertainment industry, Barnes actively participates on the speaking circuit, discussing his career, the media landscape, cultural/race issues, and comic book culture.
Barnes resides in Los Angeles.