Nita Hawes Nightmare blog #7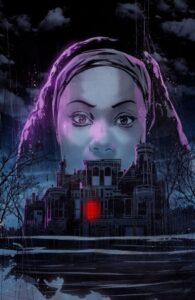 Now that Nita Hawes has bested the demon Corson, she strengthens her resolve to root out the supernatural evils plaguing Baltimore. A murder in Annapolis in the 1700s brings consequences to today's world, and the only thing standing between mayhem and revenge is Nita Hawes! But without the ghost of her dead brother Jason to guide her and the Spider-God Anansi to rely on for backup, will she be able to succeed…or will she become another victim of the night?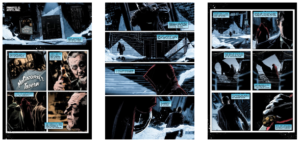 Early reviews are in…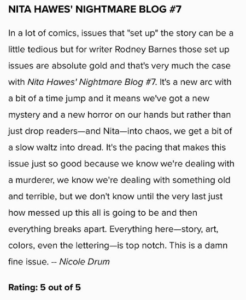 The Mandalorian Issue #2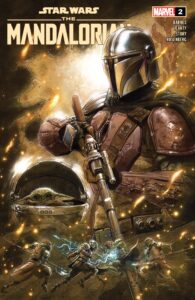 The Mandalorian bounty hunter tracks a target for a well-paying, mysterious client. Witness the introduction of Din Djarin and the first meeting between the Mandalorian and the Child!
Battle with the beastly Mudhorn! Having tracked down a valuable quarry, the Mandalorian must now contend with thieving bandits. Will the Mandalorian battle it out with the Jawas or is an alliance in the cards?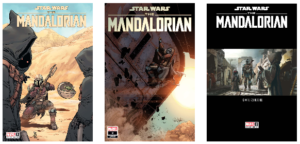 The Mandalorian issues # 1 & 2 are available now!
James Bond Himeros — Hardback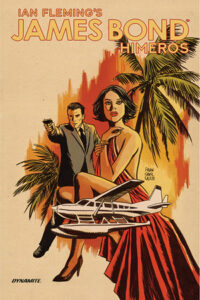 The hardback for James Bond: Himeros is available now here.
Follow James Bond in a whole new light as he enters the dangerous and sensitive world of sex trafficking.
The new series, titled after the Greek god of sexual desire related to Eros (aka Cupid) and Aphrodite, dives into when that desire goes too far and is used for evil. Luckily the legendary super-spy, 007, is around to bring justice to those most vulnerable among us.